Target and Marks & Spencer (M&S) Partnership Hits the Mark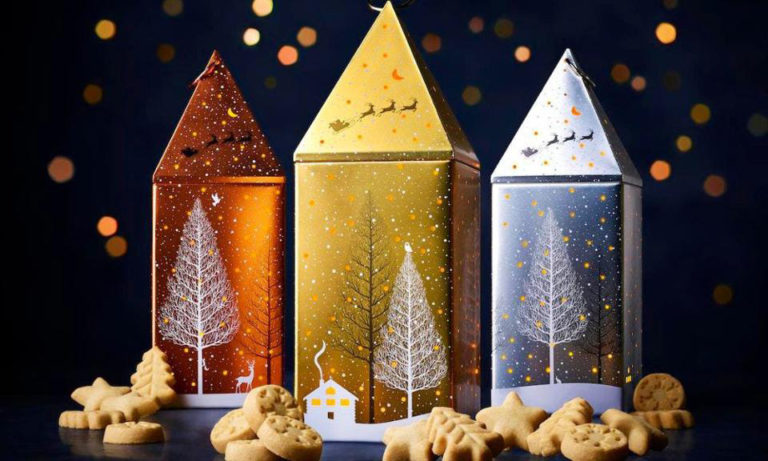 Target understood that this holiday, their consumer needed a holiday of comfort food and traditional Christmas feelings of joy, wonder, and nostalgia. They also knew that their customers would be out in stores (no covid scare this year) and would be looking for something new. Marks & Spencer (M&S) of the UK helped them deliver this in a way that no other partnership could have.
In the UK, is it really Christmas without Marks and Spencer? Their TV ads, charitable projects, amazing holiday assortments, and decked out stores are part of the holiday tradition.
Known for being half a step ahead of the trends, Target delivers on new products consumers didn't know they needed while remaining relatable and relevant.
The M&/Target partnership is one of the most interesting partnerships in private label food in recent memory. It brings two powerful brands from across the Atlantic in a partnership to develop tasty holiday treats in interesting packaging that is merchandised in an enticing presentation. The M&S shop in Target pulls consumers into the assortment and dares them to buy just one item.
IRI's "Private Brands 2022: Look Who's Buying Now" released November 29, 2022 shows that post lock-downs, shoppers are highly engaged in the shopping process (both online and in stores) and are seeking interesting shopping opportunities. Partnerships like M&S/Target create the unique treasure hunt of new and unique that consumers are longing for right now.
It feels special, accessible, nostalgic, and sparks joy.
The defining uniqueness of this assortment is the wonder of the packaging. Its beautiful, colorful, lights up, plays music, and doubles as a luminary. The packaging manages to do all these things while creating feelings of nostalgic British Christmas. The food inside is a great version of classic treats. No innovation, no trending flavors, just great tasting classics like shortbread, gingerbread, and chocolate.
Even if Target shoppers don't know what a M&S is, they can find an interesting gift, or tasty treat for themselves, that leaves them feeling like they are taking Christmas home to share.