PLMA Returns As A Forum For Connections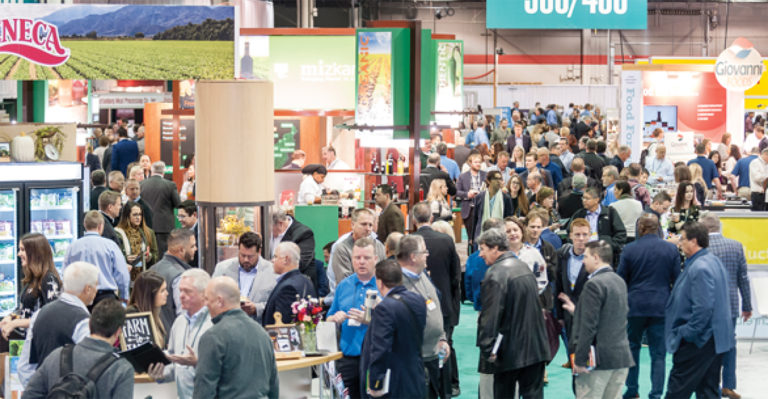 The passion was back on the floor of The Private Label Manufacturers Association (PLMA) tradeshow for the 2022 return to normal. It was clear that the time off reenergized everyone's passion for connection and left the Private Label Industry seeking new ideas. Manufacturers and Retailers came together to take advantage of this show's unique positioning as the place to hold conversations that create Private Label solutions. This year's show brought the focus, excitement, and conversations back to PLMA.
PLMA Uniquely Drives Private Label Innovation
A retailer's private label line is so much more than a single item in its assortment, or a single innovative idea. The true value lies in the cohesion of the line and the consumer needs that are solved. A private label competitive advantage occurs when a retailer's consumers feel that their needs can only be met by a specific retailer, and no one else. Multiple chains may carry similar private label items, but the portfolio of items, brands, and shopping experiences make up the real private label offering.
No one knows their consumer better than the retailer's merchant team, and they can identify when their consumers' needs shift, and how they need to adjust their portfolio to address those shifting needs. New consumers coming into the marketplace (Gen Z) and changing economic conditions (inflation) change how consumers interact with a store's private label and create new opportunities for innovation. Each retail outlet will assess these changes differently and will propose unique action plans and new item development to adjust their portfolio accordingly.
Executing on a retailer's vision for the future of their portfolio is what the private label industry does best. Unlike "National Brands" that are locked into their categories, and in many cases packaging and formulas (I'm looking at you Blue Box Mac N Cheese), private label is flexible, nimble, and has fewer boundaries. A store's private label offering can and will flex to maintain the retailer's competitive advantage and continue to be a unique solution to consumers' needs.
Covid created challenges for the usual business model because it was difficult to connect personally with a large portion of the manufacturing community. For a retail merchant, holding 20+ 30-minute zoom meetings with all their manufacturer contacts were soul-sucking exercises of staring at the screen. Without connection, the flow of information from the consumer to the retailer to the manufacturer was stunted and slowed development.
PLMA Facilitates Connections
PLMA is an opportunity for retailers and manufacturers to come together and discuss how they see the consumer's needs and the marketplace shifting. It's a place for retailers to present their view on how their store and portfolio of brands need to evolve and grow to meet the consumers' needs.
PLMA speeds up innovation as a forum for discussion. A retailer could meet with 10's or 100's of manufacturers over the course of a year to discuss changes that need to be made across their assortment, but PLMA is a unique opportunity to have all those conversations in 36 hours. Retailers can communicate their needs to the entire industry, can set up product reviews, and most importantly can challenge manufacturers to develop new products to meet their consumers' needs
2022 PLMA Tradeshow Takeaways
This year's show was all about reconnecting the industry. The private label industry, from retailers to manufacturers and industry experts, showed up to the show with one of the largest turnouts in years. This industry thrives on close personal connections to create new solutions across manufacturing boundaries.
Retail buying teams came to the PLMA this year prepared with lists of opportunities for growth and development and topics they wanted to discuss. Most of Drive Wheel's members reported higher-than-expected booth traffic from retail partners. They said the retailer's conversations were deeper, more data-driven, and included more teams than they have been in previous years. This allowed time for manufacturers to truly understand the challenges retailers, and their consumers, are facing, and share ideas for how retailers' portfolios of private labels should change. Manufacturers left the show with challenges to develop new products to fill those portfolio gaps and expand assortments.
The Private Label Manufacturing community came to the show prepared to discuss new ways to innovate, grow sales, and increase relevance with consumers. Many of the manufacturers we talked to had consumer deep dives, retailer performance reviews, and internal innovation ideas prepared for the show to facilitate conversations about growth. With the consumer's strong focus on Private Label products, manufactures were ready to talk about how their products could capture consumer attention and how they could develop new products for the future.

The ideas Supermarket at the show is always an interesting opportunity to see private label products from all over the World. The PLMA team curates entire brand vignettes to see how packaging, product, and merchandising come together to make an impression. We saw many retailer/manufacturer conversations happening in this area because this hall is an opportunity to talk about how an entire brand connects with consumers. Smooth sleek European packaging, like Waitrose, sits right next to Pioneer Woman's Walmart line, creating a stark dichotomy of approaches to entice differing consumer demographics.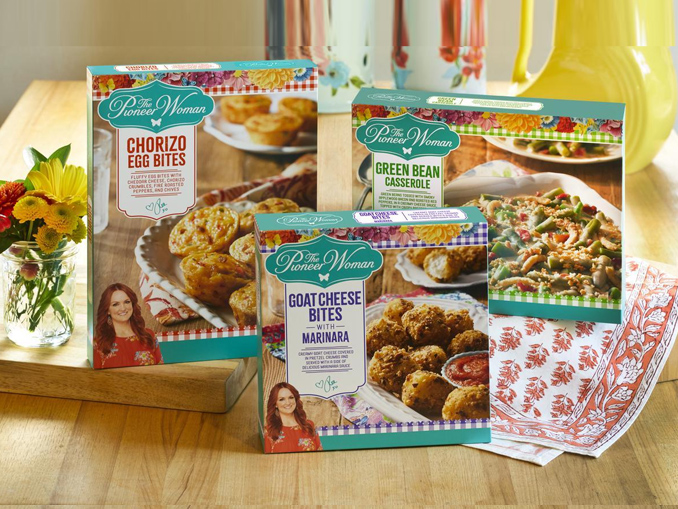 There was a level of energy and excitement about these in-depth conversations. Manufacturer's felt like real innovations in Private Label were on the way as new solutions to consumers challenges. As consumers seek new experiences, get pressured by inflations, and are uncertain about a potential recession, there are many new opportunities for owned brands to evolve to meet their changing needs. Powered by holistic conversations with retail partners, manufactures are motivated and engaged in solving new problems, adding new capabilities, and taming supply chain challenges to get products to market sooner.
We look forward to PLMA 2023 and all the engaging discussions to come!
Networking Facilitated by Industry Groups
Several industry organizations who drive collaboration in the Private Label industry were present and active at the show, which increased opportunities for industry connections. Organizations like WISE, Velocity, Drive Wheel, and PLMA's learning events all served to enhance the connections of the industry. These training sessions, happy hours, social hours, and connection events are aimed at creating social opportunities and informal business conversations to discuss trends in greater detail, brainstorm solutions, and benchmark progress.
A Focus on Diversity (DEI)
Though the private label industry is steeped in lasting collaborations, the industry has a particular focus on improving diversity and inclusion at all levels. Events like Wise's Annual Meeting and their 10th Anniversary created opportunities to develop new connections and expand networks to include new people. Many employees joined their company during covid, so this was their first PLMA and first opportunity to plug into diversity networks like WISE.
Creating rich connections with industry peers helps create a support network for all young executives but is particularly important for diverse team members who may seek mentoring opportunities in other organizations. With new techniques for creating diverse environments, the Private Label industry is advancing new diversity initiative and driving change from within.
Engaging Discussions Enable Confident Decisions™
When you're busy with the daily demands of your job, its easy to overlook the opportunities that will drive long-term growth. When you become a member of a Drive Wheel™ peer group, you can identify new strategies, reduce risk, and make confident decisions that will grow your business faster and more strategically.
We host two-day in-person meetings twice a year where leaders discuss their new strategies, innovation plans, and business challenges to get feedback from their peers. Member leave the meeting knowing they have thought about their idea from every angle. Between meetings, we conduct benchmarking studies and weekly news roundups to keep our members informed about changes in the industry.