Grocery Shop 2023
The Future of Grocery Shopping: Tech-Driven Transformation is Here
The Grocery Shop 2023 in Las Vegas was a hit, with speakers offering a glimpse of a future where automation, scale, and logistics are set to revolutionize the way we shop for groceries. While the idea of a grocery revolution has been in the air for over two decades, the traditional grocery retail model has been slow to innovate. However, as technology matures and becomes cost-competitive, the next 5-10 years are expected to bring about a rapid evolution in the way consumers shop for and receive their groceries.
How Can The Grocery Revolution Scale?
According to Kroger CEO Rodney McMullen, in the past, customers were content to select their groceries in-store, pick them off the shelves, and drive them home for free. Today, the expectation is that retailers will do the heavy lifting, from product selection to delivery, all without charging additional fees.
Kroger recognized the need for scale to amortize the expenses associated with e-commerce technology, and saw Albertson's as the best move to generate that scale. They see that half the cost of fulfillment lies in picking products, and the other half is in delivery, and are deploying technology and scale to reduce the cost of both. Interestingly, Kroger continues to emphasize that their competitive advantage is their employees, but it remains to be seen how they add value in an e-commerce world.
To offset the cost of online grocery delivery, Kroger has had to diversify its revenue streams, such as selling digital shopper marketing and media on their site, and monetizing customer data.
Kroger and Walmart have achieved the scale where they can profitably compete as grocery shifts toward e-commerce. Many other grocers lack the infrastructure and scale to profitability compete in the ecommerce grocery marketplace.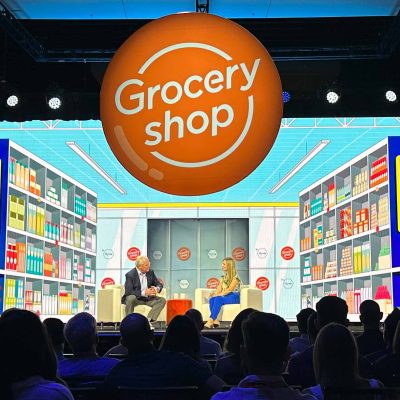 Who Does The Online Grocery Customer Belong To?
Uber has a unique perspective. They see the grocery shoppers on their platform as their customers, not the customers of the various banners supplying their groceries. This perspective implies that the traditional grocery store is, in essence, little more than a warehouse for them. Uber is rolling out technology that allows customers to create a basket of goods, and their app will search all store options, selecting items from the cheapest retailer. This approach has the potential to turn the grocery industry into a price-driven competition, where in-store advantages like team members and clean stores have less relevance and the owner of the ecommerce platform is positioned to win. Uber has realized that they can differentiate the way groceries are picked, packed, and delivered. They own the relationship with the consumer, so their employees can establish direct relationships with consumes, like instore grocery employees did in the past.
Once delivery companies, such as Uber or Instacart, establish relationships with the end consumers, they can build automated warehouses to facilitate the pick process and remove the traditional grocers form the model entirely.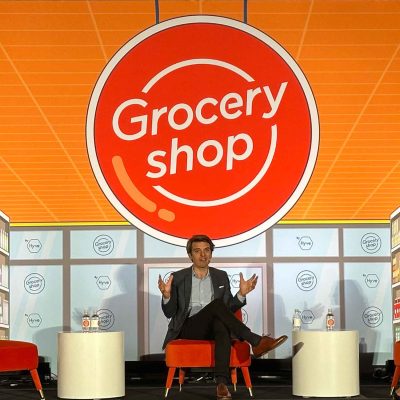 How Can Technology Make Supply Chains Cheaper?
Distribution plays a crucial role in the tech transformation of grocery. Automation has made it cost-effective to automate pick and pack operations closer to consumers. This innovation allows consumers and delivery vehicles to pick up from central facilities that can be in their region of the metro area. As automation technology becomes more affordable, it can be implemented in smaller footprints that service smaller geographic areas in densely populated metro areas, making it simpler for delivery services, potentially even automated ones, to pick up from these automated locations near the end consumer.
Kroger's Ocado warehouses were supposed to serve this purpose, but their large size and 100 mile service area has made delivery from these locations too costly. Additional refinement is needed to allow this level of automation to exist in a smaller localized footprint.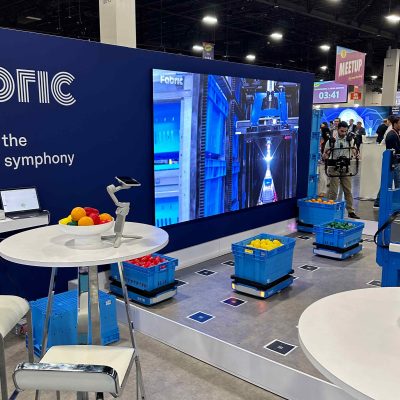 Is There Anything Consumer Are Worse At Than Shopping For Groceries?
Consumers are not as good at grocery shopping as they might think. Shockingly, over 30% of the food they buy ends up being wasted. While such a waste at any other store would deter customers, grocery shoppers don't let it affect their behavior, or their confidence a grocery shoppers. There's an opportunity to completely change the way that shoppers create their basket. Hungry Root leverages AI to understand individual preferences, reduce food waste, and inspire customers with easy meal ideas by having them take a preference test and creating a basket with all the ingredients they will need to create meals in their week (recipes included). They'll also pick snacks based on consumer preferences. No thinking required – shopping just got more efficient.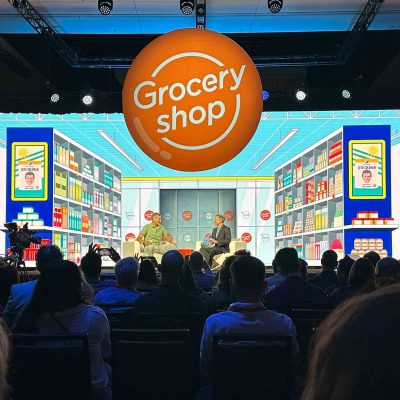 Traditional Grocers Try To Move Digital Technology In-store, Will Consumers Get It? Or, Care?
Many retailers and data providers are eager to gain insight into shoppers as they enter the store, rather than when they exit with a membership card. Smart shopping carts, push notifications, and other technologies are seen as the next wave of digital involvement in grocery. While privacy concerns could come up it's more likely that the friction of these processes would be the potential to disrupt the shopping experience. The need to "sign in" at a physical store using facial recognition or QR sign-ins can slow down entry and confuse some consumers.
The benefits of identifying consumers at the front door favor the store more than the shopper. Signing in gives grocers an opportunity to present more digital ads while the consumer gets more ads, an awkward entrance experience into the store, and a new deluge of pop-up "did you forget" notifications. Though many speakers forecast this to be the next innovation in grocery shopping, it won't catch on due to the added customer friction without a direct payoff for consumers.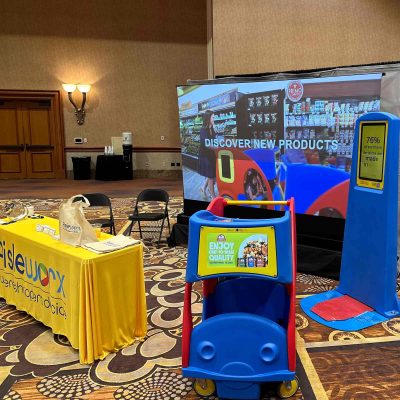 What Is The Future Of Grocery?
Online, traditional grocery stores find it difficult to differentiate themselves. While many still claim "our people are our differentiating factor," this distinction is challenging to leverage online, where prices are easy to compare, and groceries are selected and delivered by third parties. The grocery industry, having been in a somewhat stagnant state for two decades, is ripe for innovation and disruption.
While disruption may not happen overnight, change is on the horizon. Inventory and pick automation have become cost-effective enough to warrant testing and early implementation, paving the way for new entrants into the industry. Its not hard to see a world where grocery delivery services free themselves of traditional grocery stores and fulfill their own orders from fully automated facilities, taking most of the large fill in trips due to price power and convenience.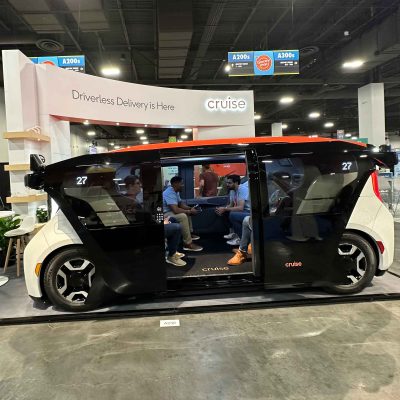 Grocery stores will always have a place in our lives, catering to last-minute dinner needs, convenience, and inspiration. If large weekly trips shift online and Traditional Grocers become a destination for fill-ins and inspiration, they may begin to resemble larger convenience stores more than traditional supermarkets, resulting in significant changes in real estate and labor needs.
As consumer shopping behaviors shift and technology reshapes the landscape, it's time for grocers to embrace change and create a vision for their place in this disrupted shopping experience. The grocery industry is on the brink of transformation, and those who adapt and innovate will thrive in the evolving marketplace.